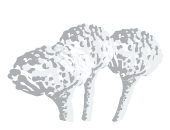 MYCOTOXINS
Products
Mycotoxins are defined as naturally occurring substances produced by filamentous fungi (moulds) that arouse toxic response when introduced in low amount to animals through a natural pathway. These fungi are referred to as "toxigenic" fungi. They grow naturally as a form of contaminants on some food crops majorly cereals, nuts and fruit. Conventionally, toxigenic fungi which contaminate crops have...
Citrinin is a mycotoxin capable of inducing mitochondrial permeability transition. Citrinin also...

Curvularin, an antibiotic from penicillium fungus, when added to cattle feed, may promote growth...

Cytochalasin A is a fungal toxin which inhibits glucose transport, actine polymerization and blocks...

Mycotoxin capable of interfering microfilament formation.

A fungal metabolite that acts as a potent inhibitor of actin filament and contractile...

Cytochalasin D is a cell permeable mycotoxin, which causes both the association and dissociation of...

Inhibitor of actin polymerization in blood platelets. It does not inhibit glucose transport.

Deoxynivalenol (DON , Vomitoxin) is a type B trichothecene. It occurs in grains such as wheat,...

Natural, Type B trichothecene mycotoxin

Natural Type B trichothecene mycotoxin

Diacetoxyscirpenol (DAS) also known as Anguidine, is a mycotoxin belonging to 12,13-...

Dihydrocytochalasin B is chemically derived from Cytochalasin B obtained natural from...

Dihydroergocristine Mesylate is a 9,10 alpha-dihydro derivative of ERGOTAMINE that contains an...

Enniatins are a family of depsipeptides produced by several species of Fusaria. Enniatins have...

Enniatin A is a least abundant commponent of the Enniatin-complex. It has been recently made...

Enniatin A1 has been found to induce apoptosis in cancer cells ...

Enniatin B is the most studied of four major analogues of the enniatin complex.

Enniatin B1 has been shown to induce apoptosis in several cancer lines and to decrease the...